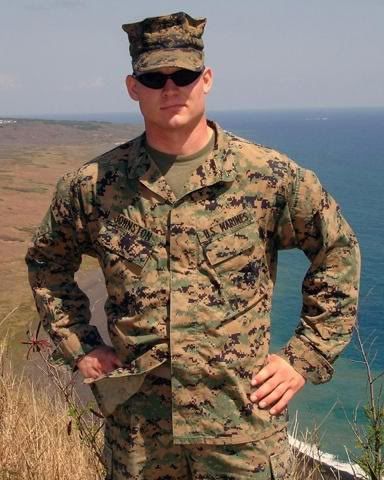 A good PGR friend of mine sent this to me, S
ergeantMoon. His son is a Marine, Gary was his son's best friend.

The letter is form the BBC and is about their visit to Winthorst, TX

The link is the audio file (mp3 format) from the BBC.
As Mr. Johnston says, we in middle America are VERY proud of our country and our sons.
In Memory of:

Marine Sgt. Gary S. Johnston

21, of Windthorst, Texas; assigned to 3rd Reconnaissance Battalion, 3rd Marine Division, III Marine Expeditionary Force Okinawa, Japan; died Jan. 23 while conducting combat operations in Anbar province, Iraq.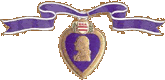 ***********************************************************
Dear Angela,

Thank you so much for inviting us into your home, and for telling us about Gary and how you and all your friends and neighbors in Windthorst have been coping with his loss.

Jamie and I found the experience very moving. Neither of us have seen anything quite like the scenes at Gary's funeral. I know you are very proud of him, and the town of Windthorst certainly gave him an amazing send-off.

It is obvious to us that Texas looks after its own, and the sense of community spirit in Windthorst is very strong.

I am sending you a copy of the piece we did. I hope you think it is okay. If you have any problems playing it please let me know and I will send you a CD in the post instead. I am sorry I didn't get to send this yesterday, but I have had a few computer problems here...

Thanks again for having us, and for feeding us!!! Please pass on my regards to Nebin, and say hello and thank you to everyone else who made the effort to come over on Wednesday evening.

It was a pleasure to meet you all.

Take care, and as I say, please let me know if you have any problems with the mp3 file.

Piers.
*****************************************************