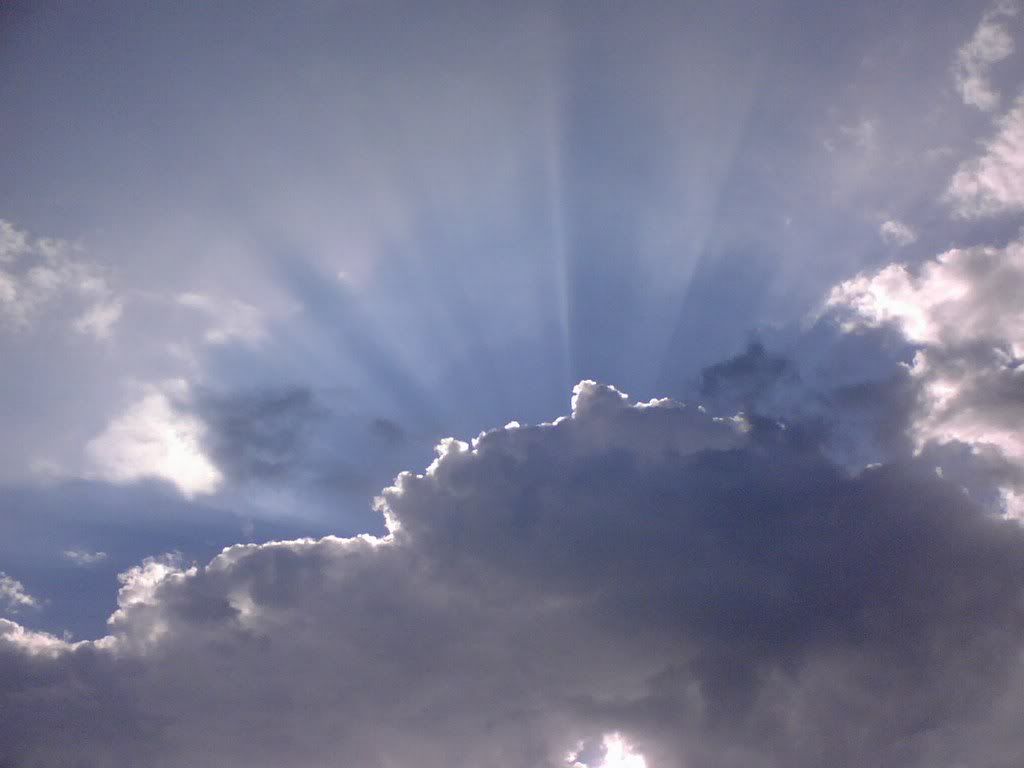 I took this picture yesterday at the airport waiting for my hotel shuttle. I thought it was unique and kinda inspiring. The flight in was a little rough and from the looks of the ground and trees there had been some strong winds and rain in the area less than an hour ago.

About 2 years ago I took a class offered by the Indiana Department of Homeland Security (IDHS). It was a 3 day weather class.

We learned about thunder storms, tornados, funnel clouds, straight line winds and hail sizes among other things. The class was intense and for me, extremely fascinating. Upon completion I received registration/certification as a 'Storm Spotter'.

Basically, all that means is when the tornado sirens go off, I get to grab my handy-talky (HAM radio) and head for a place (safe and out of the way of danger) and watch the storm. *grin*

I've always had a fascination with storms, especially tornado and sever lightning. My engineering background and basic knowledge of electricity gives me a great respect and childish fascination with the amount of energy generated by the wind and colliding air masses.

If I have my way, some day the tornado video you see on the 6 o'clock news will be mine!!