Born in south-western PA and lived my later teen years in east TN taught me to love the mountains. I've traveled through them before, taking pictures to show friends and to help me re-live the awe I feel every time I pass through, but the film never seems to be wide enough, or real enough. These days I just drive (or ride) through and look around in wonder. It is amazing I don't crash and burn.


I took these pictures coming through Bean Station, TN. One is looking down about 1,300 feet to Cherokee Lake. The gas station pic is hard to realize what you are looking at. On one side of the road is a gas station. The other is a rock wall about 75 feet high. Then of course there is the ever present kudzu. So pretty and green but it will over take everything. And a tunnel. That was cool on the bike. The rumble was awesome.

I wish I cold down load the experiences, the fall colors starting to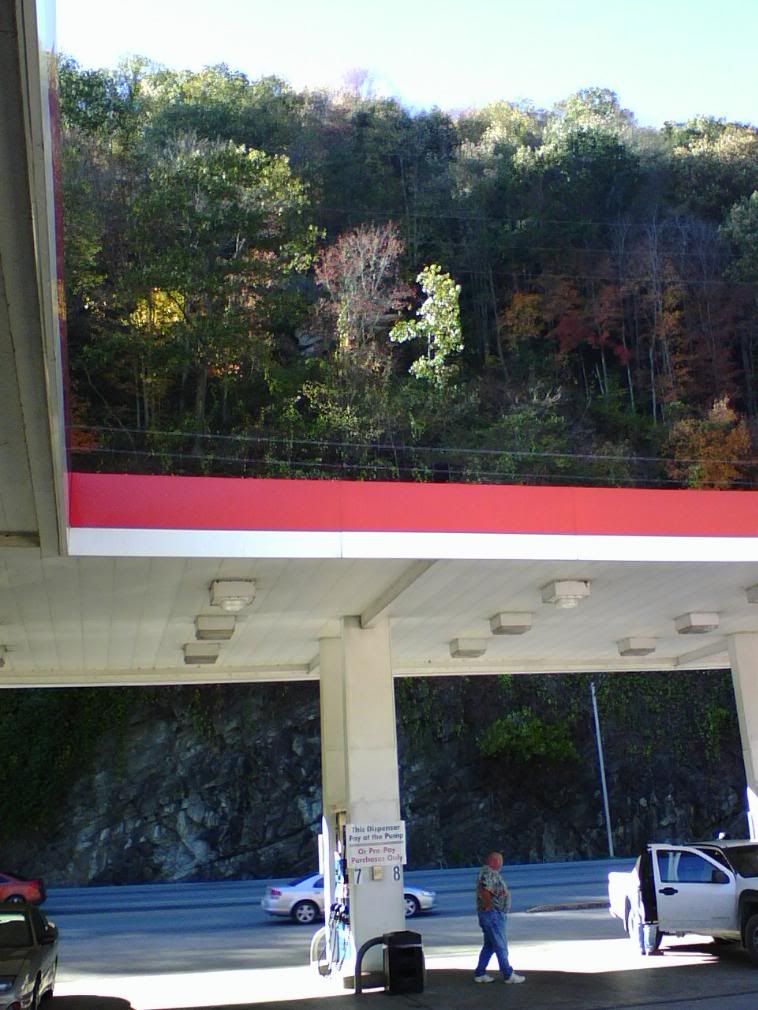 over take the green, the smells of home heating fires from the night before. You really should ride the roads less traveled. It is good for the soul.