I like to take pictures.

I am kind of freelance photographer. I've been published in a couple magazines… err the same magazine on 3 separate occasions. If you'll allow me to bragg, not just a submitted pic to a readers rides or such but 6-10 photos that were used to document a story. I also had 2 or 3 of my pictures published in a state agency calendar a couple years ago.

I find it a lot of fun. It is my second passion next to riding. I have $2,000… errr closer to $3,000 in equipment. 2 lenses, a digital body, a 35mm film body, filters, batteries and a back-pack that can carry all of that and this lap top and all of the power cords and a tri-pod.

While reading some other blogs, I was interested in the fact that some one (I'd link him but I don't remember where I found him) has posted a picture a day since mid June '06. So, I was thinking, I need to post some pictures. I can't promise a pic a day, maybe one a week.



Until I get things set up. Here are a few of my favorites from days gone by.

1 - A sun rise out the back of my house.
2 - Central Park in New York City


3 - A very flooded White River in Central Indiana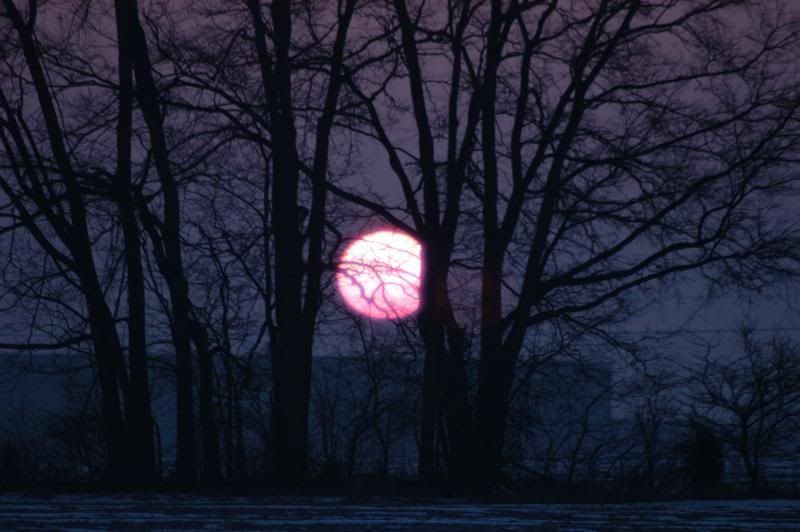 4 - Another sun rise seen through some trees. The day before (when I did not have my camera) the snow had made the most beutiful fog about 3 feet thick all over this field... with the sun shining into and through it. It was the stuff award winning pictures are made of.

All of them will be at photobucket.com. You are more than welcome to download the high res original. If you use them in print just be sure to give a photo credit.

The official copyright bable is here:

All images are copyright DNR Photography on the year of publication. Duplication, distribution and printing is granted to anyone. All images used in print of any kind will display 'photo by DNR Photography'