A little over 3,000 motorcycles and about $102,000!! It was a great time. We got spit on by some big black clouds, nothing major.

It was a blast!! Riding with so many bikes is always cool. We went a little slow for my taste but hey, can't have 3,000 bikes going 80 mph around Indianapolis, can they? LOL!

DC and I bought a sign from one of the vendors, Looks like a "No Parking" sign and is real heavy steel (18ga for you hands on types). Real nice for a novelty, it says "You think SHIT happens? <-----> Park Here".

We left The Loop after eating and went up to Russ' (if you click here, give it a minute to load, there is a cool song that will play once everything loads) wedding party. He (Russ) and Lisa got married Saturday morning. The sign was a wedding present!! They loved it and stuck it on the wall in his barn.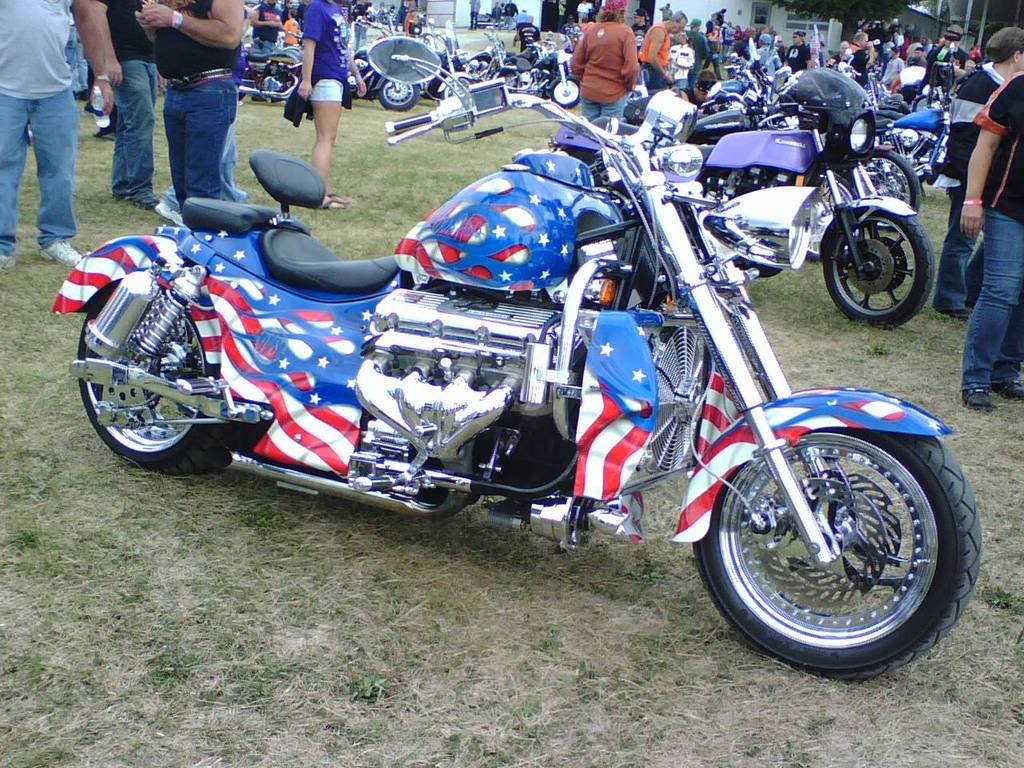 The red, white and blue bike is a 'Boss Hoss'. This one has a 502 (yes, five hundred and two) cubic inch big block V-8 in it. AND nitrous injection (see the cans near the back shocks?).

...